You are here: Home >> News
Tomlinson Hall announced as a finalist in the Pump Industry Awards 2018
February 22nd 2018
Tomlinson Hall has been shortlisted in the 'Distributor of the Year' category in the Pump Industry Awards 2018, which recognise performance, innovation and achievement in the pump sector. 
We are the only North East England-headquartered company to be named as a finalist in the awards, which will take place on March 22, 2018 at the Crowne Plaza Hotel in Heythrop Park, Oxfordshire.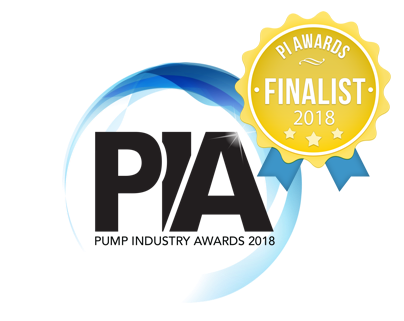 The winners will be chosen based on the outcome of an online vote, coupled with the ranking as established by the award judges.
The Distributor of the Year category, this year sponsored by WEG UK, will be awarded to the pump distributor which has achieved recognition within the pump sector or from end users for its services to the industry. 
Colin Simpson, business development director at Tomlinson Hall, said: "For Tomlinson Hall to be represented in this year's Pump Industry Awards is a fantastic achievement.
"It's great to be flying the flag for both Teesside and North East industry at a prestigious national event, one that it is attended by innovators and leaders from across the pump industry.
"Our staff have done a fantastic job in moving the company forward and in building even deeper relationships with both end users and the pump manufacturers we represent, and this has played a significant part in Tomlinson Hall being named as a finalist in the Distributor of the Year category this year."
If you'd like to vote for us in the Distributor Of The Year category, visit http://pumpindustryawards.com/voting